The Warren
A turf-roofed, glass-fronted palace in the Powys hills – circular bath and big sofas inside, spa tub, wild shower and curious sheep outside.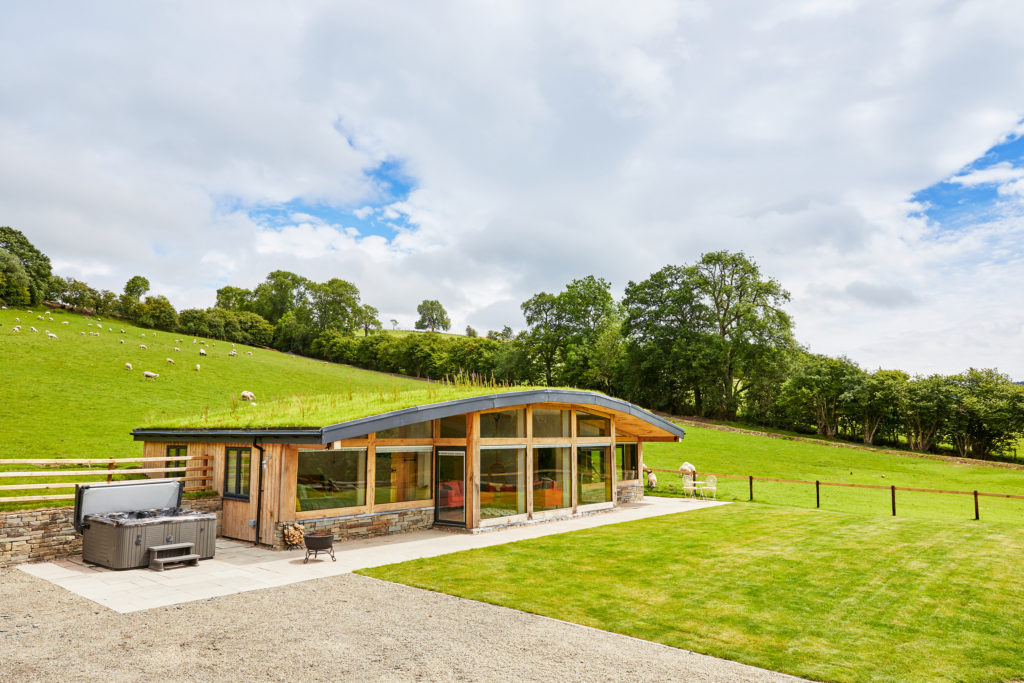 Overview
Sleeps a maximum of 7
Suitable for children of all ages
Not suitable for pets
It may be called The Warren and it may have an earth roof, but dark and musty it most certainly is not. The huge glass frontage floods the space with light and there's plenty of room for everyone to stretch out. When the weather's good, you can fire up the fire pit and get the hot tub bubbling, but even if it's wet there's the big round bath in the wetroom, huge sofas and a swinging basket chair for lounging in. Two of the double bedrooms face out to the hills and the third is at the back, with a spare single bed. The kitchen is impeccably equipped and even comes with curious sheep who'll peer in while you wash up.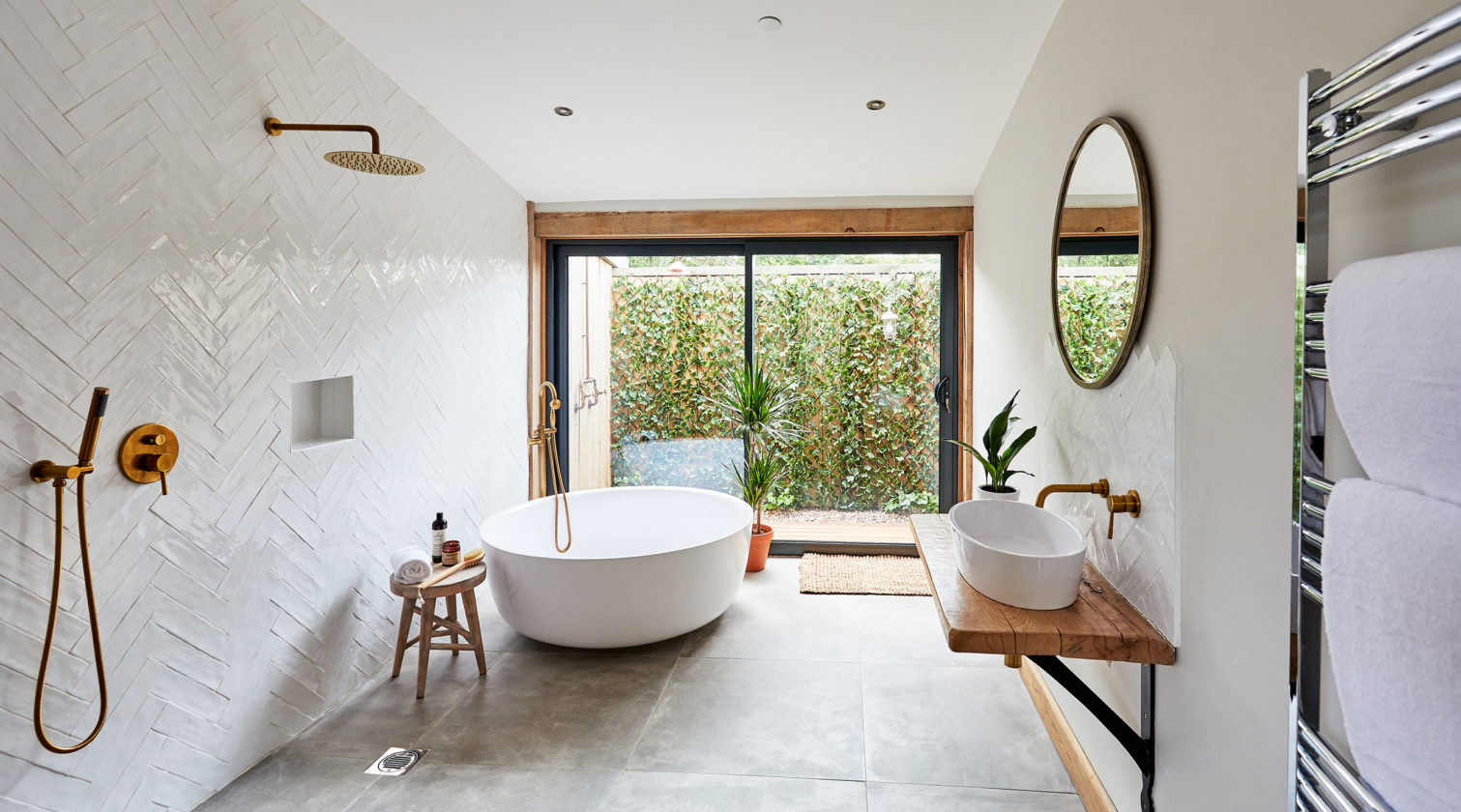 Essentials
Check in: 4:00 pm
Check out: 10:00 am
Please bring torches, wellies, swimwear and towels for the hot tub.
The Burrow is based on a working farm with livestock and machinery so the owners ask you to shut the gates behind you.
Mobile phone signal available.
WiFi – please be aware that due to the rural location WiFi coverage may be intermittent at times.
Small amount of firewood, matches and firelighters are provided. Extra can be purchased.
Cooking
Grill and cooker
Hob
Fridge
Dishwasher
Fully equipped kitchen
Washing
Round bath
Shower
Outdoor shower
Flushing toilet
Heating, lighting & bedding
Bed linen and towels provided
Underfloor heating
Electric lighting
Plug sockets available
Entertainment
Radio
Board games
TV
Hot tub